Author
Dr Rob Gandy  I  UK
No doubt you will have seen the headlines in the media that the Prime Minister Theresa May has appointed a Minister for Loneliness – Tracey Crouch. Of course this begs the question about whether she will be expected to deal with this challenge all on her own (Boom! Boom!). Sorry, but I couldn't resist that.
Mrs May said "For far too many people, loneliness is the sad reality of modern life. I want to confront this challenge for our society and for all of us to take action to address the loneliness endured by the elderly, by carers, by those who have lost loved ones—people who have no one to talk to or share their thoughts and experiences with." The appointment results from a commission set up last year to tackle loneliness, which was inspired by the murdered Jo Cox, who as an MP was passionate about the issue.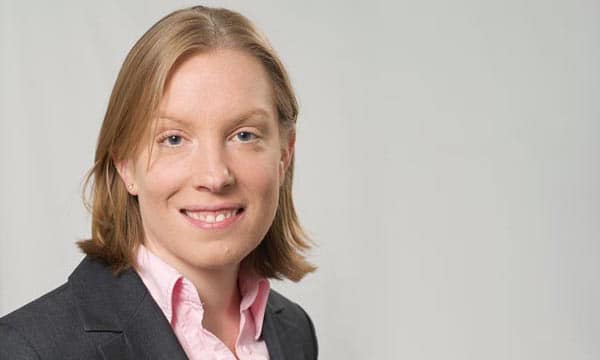 ..Tracey Crouch, Minister for Loneliness
The statistics associated with loneliness are quite horrific. It is estimated that loneliness affects around nine million people in the UK, with possibly 200,000 older people not having a conversation with a friend or relative in more than a month. Furthermore, about half of people aged 75 years and over live alone, i.e. around 2 million people in England. Also, up to 85% of young disabled adults feel lonely, with many going days, or even weeks, with no social interaction. The issue is not confined to the UK, with a projected third of US citizens categorized as lonely.
As highlighted in the past on the GBoomer website loneliness is a major problem that needs to be addressed, and small things can help. Just getting in touch with an elderly friend, family member or neighbour, who you know is living on their own, and asking if you can be of help or arranging to see them, can make a big difference. Research links loneliness to early deaths, with greater social connection associated with a 50% reduction in the risk of dying early. Given that none of us is getting any younger, maybe we should all look at loneliness and apply the old saying "Do unto others as you would have them do unto you", i.e. how would you want other people to help and interact with you if and when you are lonely? Once you have worked this out, look around and see how you can apply it to support anyone who is lonely now. Please do not think that because there is a minister for loneliness that it is up to the Government to take the necessary action; in the end it is up to all of us to make a contribution
A Happy 2018 to you all!!