Author
DR Rob Gandy  I  UK
It was welcome news that MPs have launched a cross-party commission to tackle the problem of loneliness1.
This was in honour of the murdered Labour MP Jo Cox, who was in the process of establishing the commission when she was murdered last June. The commission will look for practical solutions to reduce the impact of loneliness on individuals.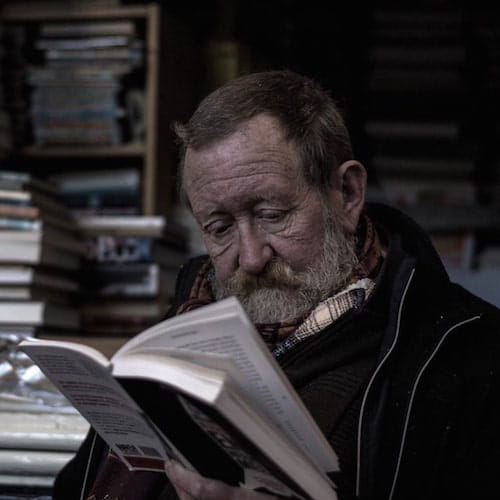 Loneliness is a silent epidemic..
The commission's co-chairwomen, Labour MP Rachel Reeves and Conservative Seema Kennedy, called for a "national conversation" to highlight the scale of the problem. They pointed out that "Loneliness is a silent epidemic across the UK. Now is the time to break that silence by starting a conversation. We need a national conversation about the scale and impact of the problem."
Of course there can be many reasons for people being lonely, but this can be a particular problem for the elderly as they survive the deaths of their spouses, family and friends. Difficulties with mobility – whether physical or the use of private and public transport – often serve to exacerbate these problems, and can leave people marooned in their own homes.
The latest research found that more than a fifth of the British population privately admit they are "always or often lonely"; but the majority would never confess to suffering from loneliness in public. But loneliness can raise the risk of stroke significantly and impact on people's health in many ways. Some people argue that it should be treated as a public health problem like smoking or overeating.
Therefore anyone reading this article should think about if they know someone who is experiencing loneliness, and ask themselves what they can do to help. Popping in to see an old friend, neighbour or member of the family can be a real boost for their morale, and even a simple thing like making a phone call can be very welcome.
Generation Boomer is keen to act as a catalyst for addressing loneliness, and this is indeed one of the reasons for the development of the Active Lives pages on its website. Research has shown that such activities help social well-being and quality of life, and help reduce social isolation, through opportunities to make and maintain new friendships and avoid loneliness2. Whilst we are initially targeting the Wirral, the aim is to roll the approach out across the country.
What is clear is that there are many different activities taking place across communities, and it is important to let people know that they are there so that they can take advantage of them. Getting out and getting involved in activities can be a great way to meet people and strike up new friendships. What better way to beat loneliness?