People were posted in and posted out of Soltau all of the time. There was no specific pattern, other than individuals were generally there for 2 or 3 years at a time. This was the case whether you were a single guy like me or a married soldier with a family. When Exercise Flying Falcon – our 6-week mammoth effort – was over with, it signalled the end of the road for a few of the "old and bold". One significant departure was the OC(Officer Commanding) Major "Big Jim" Shaw. He was an intimidating 6ft 6in and owned every room or confine he approached and nobody, irrespective of rank or status, was in any doubt about who was in charge of the Squadron. He was – it was his Squadron. Big Jim though was replaced by another Major in the shape of John Willis, who was an altogether less charismatic presence. Nevertheless, somebody somewhere had decided that he was to lead the Squadron, and there could be no doubt that being OC in Soltau was a real "plum" post. As ever, the rank and file response to the new OC was one of respect and business as usual – it was the default setting as people came and went; there were no egos, not in Soltau. Not even Big Jim.
The football season was over, and we had won the league! What a great effort! The league decider was away to 16 Tank Transporter Squadron in Fallingbostel. It was 0-0 just before half time, and I made a brilliant save, diving full stretch to my left to turn a shot away around the post; I am always a very modest person except when I am referring to my goalkeeping prowess! From the resulting corner Geordie Hogg won a header that went out to Baz Gordon on the right. A quick couple of passes from Dave Clarke and Dave Millar, and the ball ended up with Daz Palletand, who made no mistake to put us 1-0 up. The save and the move that led to the goal were actual game changers. When we came out for the second half we were playing slightly downhill and with a strong wind behind us. As a result we ended up winning 3-0 and quite easily. Manager Dave Simpson congratulated me, and he congratulated us all. It was his last game as manager, as he was due to be posted out, and this was a huge blow to the team. We all played for Dave as a person; he motivated us, and he brought us all together. His moving on left me feeling pessimistic for the first time in a long while.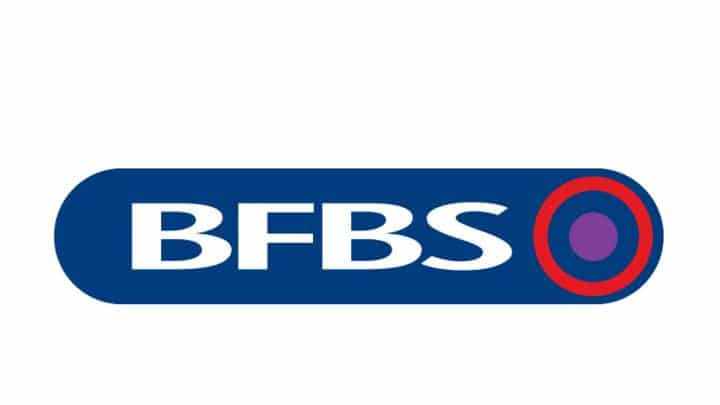 ..we caught the BBC news on the British Forces Broadcasting Service (BFBS) TV channel
The mood was sombre around Soltau – a strange atmosphere had taken over our sleepy little barracks and our innocent naive way of life was under threat. With only about 200 of us in the barracks, Soltau's Bournemouth Barracks (to give the place its official name) was tiny in comparison to the other major barracks that surrounded us. Fallingbostel to the south west, Hohne to the south east, Munster 25Km away and Celle 50Km away, were all home to thousands of soldiers and families. Soltau though was actually under threat, and a real one. While we were fully prepared to take on the might of the Russian 3rd Shock Army and every Boris, Ivan and Sergei we might encounter, a small cell of Irish Republican Army (IRA) terrorists has been actively undertaking reconnaissance in Northern Germany. This was a real-time problem for everyone: a couple of months previously, I was sat with Baz in our room on a quiet Saturday lunchtime, when we caught the BBC news on the British Forces Broadcasting Service (BFBS) TV channel which had headlines about two Royal Signals corporals killed by the IRA in West Belfast. The footage on the news was quite graphic and shocked us all. We were told that the IRA had moved a cell to the German mainland, and all Royal Signals units, of which there were dozens in Germany, were placed on high alert. Because Soltau was so small it was thought that it could be seen as an easy target.
….The BIKINI state was an alert state indicator previously used by the UK Ministry of Defence to warn of non-specific forms of threat, including civil disorder, terrorism or war. Signs giving the current alert state were displayed at the entrance to government buildings and military installations. It was established on 19 May 1970. According to the Ministry of Defence, the word bikini was randomly selected by a computer.
But life went on, and being so late in the month and nowhere near pay day, nobody went out to town, to the Corner Bar, to The Country Club (CC's), or wherever, other than a few regulars. My "roomy" and best mate Baz, had gone off the rails over the previous few weeks; his girlfriend, the daughter of an RAF Officer posted into Soltau, had been posted out and had gone back to the UK. Baz really did like her although he would never admit it and I thought they were good together. But she has gone and Baz was now "on the market" – he knew it and a couple of the girls from CC's knew it as well. For a couple of weeks I had headed back to barracks from CC's by myself as Baz jumped into a taxi with some local German girl. The previous couple of Sundays he had returned at around lunchtime having had his, as he poetically put it his "horizontal refreshment." But that night we were all strapped for cash for another week. Frau Bauman at the Deutche Bank had told me on the Friday "Ah zayer are nicht funds in your account I am very afraid." She always had a way with words did Frau Bauman!
On the plus side, we had two new room-mates, and we assumed that they would surely be willing to appear friendly having just arrived. They would surely be loaded with hard Deutschmarks, having just come from the UK. And they would surely want to see the lay of the land around Soltau from two reasonably "with-it" guys like me and Baz, their room-mates. Andy Allan was a tough nut to crack, but I managed to scrounge DM10 from him, which was enough for a couple bottles of Becks and a game of pool down the Naafi Bar. Andy seemed a nice guy actually, although both Baz and I noted the poster of the huge gothic band Sisters of Mercy he had put up on the wall in his part of the room. Money for the weekend however was the more pressing matter and so we decided to just make a mental note to come back to the Sisters of whatever at a later time. Baz came up trumps and managed to relieve our other new guy Mark of DM10. This was extortion of the very highest order and in Mark, we had a new source of funding. He was frugal, sensible and level headed with money – well he was before arriving in Soltau and meeting us two! In true "best mate" style, Baz and I pooled the money together and took Mark and Andy, our new best mates, down the Naafi. We then promptly left them after 5 minutes to head into town and The Corner Bar…….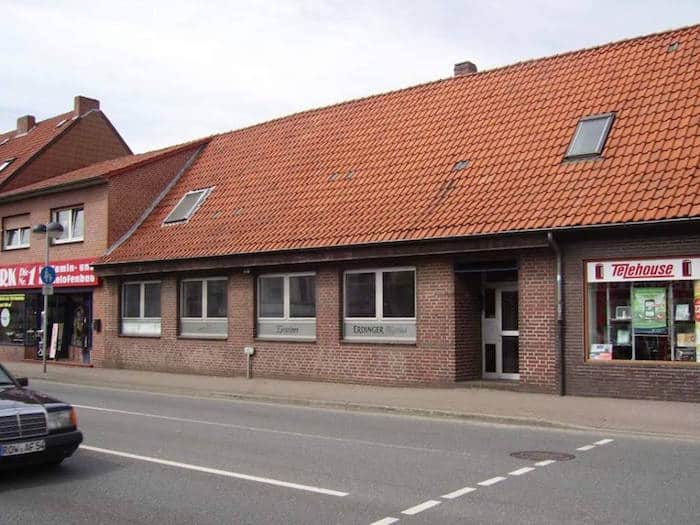 ..after 5 minutes to head into town and The Corner Bar..…..
Image via 207 Signal Squadron Facebook group
All was well in the world as Marita the barmaid poured us two Tuborgs. We chatted with Lofty and Chippy Chapman for a bit before Baz's eye was caught by a dark haired girl who smiled back at him from her seat at the back of the bar. We went over and she said her name was Marie, and that she was from Sligo on the west coast of Ireland. Her friend was Ciara who was from Bray on the east coast of Ireland and I chatted to her. They were both in Soltau working on some telephone system for the Bundespost, although neither of them could muster up a word of German. We chatted a bit, mentioned that we both had tickets for the Ireland v England game at the Euro '88 tournament in a few weeks, to which they had tickets as well. We also had tickets for the Ireland v Russia game a few days later in Hannover and had tried everywhere to get tickets for the Holland game as well. "What, you're supporting Ireland?" Ciara asked. We nodded in a way that asked if that was a problem. Baz headed off to the gents, and I followed a few moments later. We both thought that we were in with a chance with Ciara and Marie so it was with some confidence we headed back to the bar.
Ciara and Marie had both gone. We sat down and chatted like the two hopeless cases we were, trying to analyse where we had gone wrong. Baz said he wasn't really that impressed with Marie anyway, "She had a weird accent; nothing like a soft romantic west coast Sligo accent." I agreed and joked "Yeh, more West Belfast than West Ireland ……" West Belfast! We stopped and look at each other! Surely not in our little sleepy Soltau……! West Belfast – No, surely not! We drank up and headed back to the barracks. "Looks like it's going to be a long night Mick" Baz said. "Dead right mate, but not for the reasons you had hoped for!" I replied as we got to the guardroom and met the guard commander.  We asked him to get hold of the Orderly Sergeant, the Orderly Officer and the Royal Military Police (RMP). It was the latter that took us to the Special Investigations Branch (SIB) in Hohne.
Yes it was a very long night, and it was all Mark's fault for lending us the money!